In January this year we were much moved by talks from two local charities doing excellent work for strangers who come to our country as asylum seekers or refugees.
We recorded their talks as podcasts as we thought you might like to share them.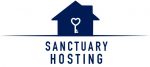 Kate Smart is well known in the UK refugee field having worked for a variety of refugee-assisting charities since 1994. She has experience as a service manager, researcher and policy analyst.
The heroism of people who seek to uphold human rights inspires her to keep going.
Wyon Stansfeld has worked with refugees and asylum seekers for 13 years, first running a counselling service at Refugee Resource where he also helped set up the mentoring scheme, then as a trustee for Asylum Welcome, then through his work with Emmaus. In 2015 he helped relaunch Oxford City of Sanctuary which then set up the hosting scheme.
To learn more about these organisations see their websites at: Asylum Welcome and Sanctuary Hosting
---
This event was organised by Wheatley URC Care for the World Team.