The Cogwheel Project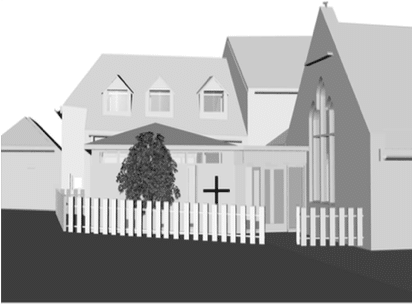 Fondly referred to as The Chapel, or simply as The URC, Wheatley United Reformed Church has been working in the village for some 230 years, offering a message of hope, care and justice both to the local community and to the wider world. To serve these purposes, in the early nineteenth century it acquired a redundant tannery barn to convert to a chapel (renovated 1998), built a schoolroom (church hall) in 1898 and added an extension with two small rooms in the 1960s.
The Plan
Work to completely replace the 1960s extension – which is no longer fit for purpose – started at the end of February. In its place will be a bright, open multi-use space, incorporating a kitchen corner. There will be a new entrance area and facilities for disabled people. The new space will offer opportunities for more activities such as workshops, focus groups, a break-out area and for social gatherings. This new room will be called "The Mulberry Room" and we hope it will be ready in mid-September. It will also be a place of stillness and meditation and will complement the currently well-used Victorian church hall which will be renovated with a new roof, a reconditioned floor, a hearing loop, echo suppressant and blinds on the south-facing window.
In tandem with the planned major improvements at the parish church of St Mary's, the URC new-build is intended as a community resource with comfortable space for gatherings of up to 25 people. Co-operation between the churches in Wheatley is now long-standing and facilities are readily shared.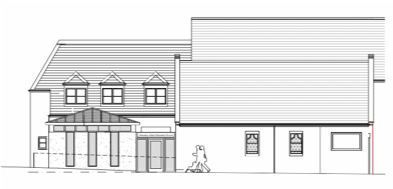 The Fundraising Project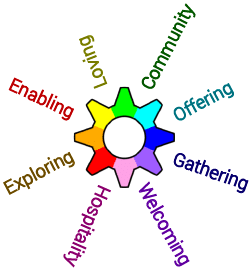 The cost of this work will be around £353,000 and The Cogwheel Project has been set up to raise the money.
How's it going?
The fundraising campaign was been kick-started with very generous donations from members of the church congregation. The Wessex Synod of the United Reformed Church also contributed a substantial sum towards the overall expenditure. Further grants from charities and trusts were added to by friends of the chapel, regular users and other for whom the chapel and hall feels like home. This means we are close enough to our target to start the work. We are confident of raising the last part of the funding total by September.
Offers of Support
We will gratefully receive any offers of support for this project. You can discuss your gift confidentially with the Church Treasurer, Mr Chris Shelley. Click here to contact Chris Shelley.
Thank you for your support!
If you have any questions about the project please contact the Cogwheel Project Co-ordinator, Revd Professor Mark Williams. Click here to contact Mark Williams.
---
Wheatley United Reformed Churches is a charity excepted from registration under The Charities (Exception from Registration) (Amendment) Regulations 2014; S.I. 2014 No: 242.