Something for everyone at the URC at our Cogwheel Celebration and Mulberry Room Dedication weekend. It was wonderful to welcome so many different people to our celebration weekend. From those who come along to one or more of the many groups who use our premises through the week to friends and relatives from further away.
We began with morning coffee and browsing a bookstall, shared soup for lunch and played board games in the afternoon before enjoying a superb concert in the evening with contributions from our two local drama groups, friends singing madrigals, a duo of very talented flautists and a Jazz group to round Saturday off.
Throughout there was an opportunity to wander through the buildings and peek inside the cupboards in the new Mulberry Room as well as to recall the journey of the project as a slideshow. See the slideshow…
On Sunday we gathered for morning service as usual but with something just a little different offered by a group of our members who have been meeting to explore spirituality through dance. In the afternoon we welcomed friends from far and near to a special dedication service.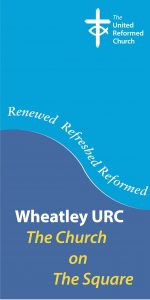 If you would like to hear Mark's message to the church at the Dedication Service you can listen to the podcast here.
This is community. If you would like to know what's happening at the URC then do take a look at our Church Calendar.