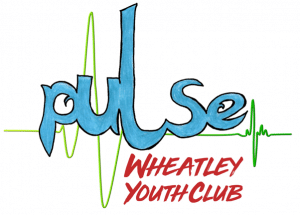 PULSE is a youth group and fellowship for 11-16 year olds in Wheatley and the surrounding villages.
We meet every week 6:30pm-8:30pm in the URC.
Alternate weeks we focus on games evenings and Discussion. There is always a break for snacks and drinks and sharing news, concerns and anything else on our minds. Tel: 01865 876288 for further information.
17 December 2019
Past Dicussion Topics (a selection)
Inventing ourselves
What do babies think? – Alison Gopnik
How brains make moral judgements – Rebecca Saxe
Lessons from the longest study on human development – Helen Pearson
Do you really know why you do what you do? – Petter Johansson
Helping Others makes us happier, but it matters how you do it – Elizabeth Dunn
The Mysterious workings of the adolescent brain – Sarah-Jayne Blakemore
The linguistic genius of babies – Patricia Kuhl
How language shapes the way we thin
How language shapes the way we think – Lera Boroditsky
Communicating with ourselves and others
Own Your Behaviours, Master Your Communication, TEDxGenova – Louise Evans
"Good' and "bad" are incomplete stories we tell ourselves – Heather Lanier
You aren't at the mercy of you emotions – Lisa Feldman Barrett
Why do we believe things that aren't true – Philip Fernbach
Historical Myths – John van Wyhe
How to know your life purpose in 5 minutes – Adam Leipzig
What males us feel good about our work – Dan Ariely
The lost art of democratic debate – Michael Sandel